Jason Karn, Total HIPAA's Chief Compliance Officer, recently interviewed Erik Kangas, founder and CEO of LuxSci. LuxSci provides email encryption, web hosting, forms, and secure sending services for...
read more
Physically Securing Your Work Environment
HIPAA compliance may seem daunting, but, believe it or not, there are easy, cost-effective steps you can take right
HHS OCR Aims for Breach Victims to get Share of HIPAA Settlements
An Important Television Commercial Announcement: Has your health information been inappropriately released by your
GDPR and HIPAA Compliance – Do They Overlap?
GDPR, or General Data Protection Regulation, has sent companies big and small scrambling since it went into effect ...
Benefits of VPN for HIPAA Compliance
For many businesses, a Virtual Private Network (VPN) is one of the best and easiest ways to implement network ...
Public Wifi Use and HIPAA
I love going to the local coffee shop for a change of scenery, especially now that the weather is so nice here in ...
Cybercrime and Your Small Business
Almost 90% of small business owners don't feel like they're at risk of experiencing a breach. Based on a poll by ...
What Does HIPAA Enforcement Look Like in 2018?
If there aren't repercussions for breaking laws or rules, there's no point in having them at all. For example, if ...
The Importance of a Risk Assessment
Why is a HIPAA Risk Assessment So Important? HIPAA requires you to complete a Risk Assessment, often referred to
Protect Yourself from Phishing Scams
Data breaches generated through emails are the primary channel for hackers to access your company's data. Phishing ...
UnitedHealthcare of CA – Second Carrier Requiring Agents Sign Updated Business Associate Agreement
In Total HIPAA's February 5, 2018 blog entitled BlueCross BlueShield of Tennessee (BCBS-T) Now Requires Agents ...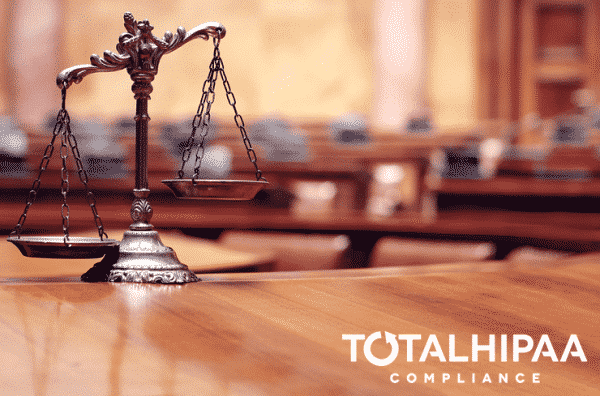 States Strengthen Opportunity for Financial Compensation to Breach Victims
When you think of fines related to a HIPAA breach, you likely think of the federal government doling out charges ...
BlueCross BlueShield of Tennessee Now Requires Agents Confirm They are HIPAA Compliant
Several of our Tennessee-based agents have received a revised Business Associate Agreement (BAA) from BlueCross ...
Microsoft End of Support for 2018
Note: We update this list every year. To see the most recent version of this post, click here. There are numerous ...
Is Cloud Fit for Compliance?
Healthcare security and communications platform ShareSafe Solutions recently integrated cloud servers into its ...
Deadline Reporting Small Breaches ­­– March 2, 2018
HIPAA breaches involving fewer than 500 individuals, which occurred during 2017, must be reported to the U.S. ...
HIPAA Compliant Cloud Backup Services
This week, we're defining cloud backup and explaining why it's important, then we'll take a look at several cloud ...
Are Your Clients HIPAA Compliant?
This article and infographic was originally published by the Maurice A. Deane School of Law at Hofstra University's
Employer Group Breach Woes
There are HIPAA Responsibilities for Businesses Two stories about employers responsible for a breach of their ...
Penetration Testing: Adding Value to Your Security Posture
As you strive to make HIPAA compliance one of the most important aspects of your organization, you likely have ...
Take control of your compliance.