Jason Karn, Total HIPAA's Chief Compliance Officer, recently talked with David Smith, a nationally recognized healthcare benefits consultant and regulatory expert, to discuss HIPAA regulation during...
read more
UnitedHealthcare of CA – Second Carrier Requiring Agents Sign Updated Business Associate Agreement
In Total HIPAA's February 5, 2018 blog entitled BlueCross BlueShield of Tennessee (BCBS-T) Now Requires Agents ...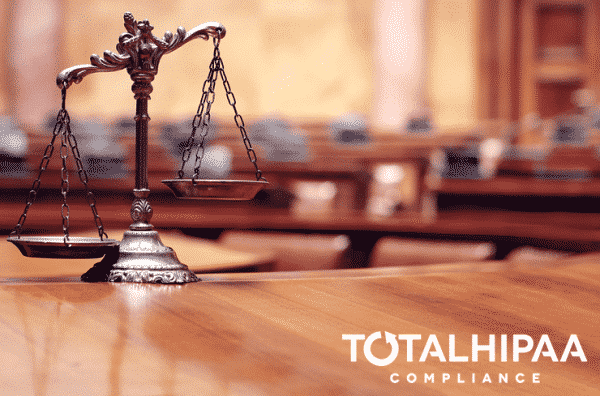 States Strengthen Opportunity for Financial Compensation to Breach Victims
When you think of fines related to a HIPAA breach, you likely think of the federal government doling out charges ...
BlueCross BlueShield of Tennessee Now Requires Agents Confirm They are HIPAA Compliant
Several of our Tennessee-based agents have received a revised Business Associate Agreement (BAA) from BlueCross ...
Microsoft End of Support for 2018
Note: We update this list every year. To see the most recent version of this post, click here. There are numerous ...
Is Cloud Fit for Compliance?
Healthcare security and communications platform ShareSafe Solutions recently integrated cloud servers into its ...
Deadline Reporting Small Breaches ­­– March 2, 2018
HIPAA breaches involving fewer than 500 individuals, which occurred during 2017, must be reported to the U.S. ...
HIPAA Compliant Cloud Backup Services
This week, we're defining cloud backup and explaining why it's important, then we'll take a look at several cloud ...
Are Your Clients HIPAA Compliant?
This article and infographic was originally published by the Maurice A. Deane School of Law at Hofstra University's
Employer Group Breach Woes
There are HIPAA Responsibilities for Businesses Two stories about employers responsible for a breach of their ...
Penetration Testing: Adding Value to Your Security Posture
As you strive to make HIPAA compliance one of the most important aspects of your organization, you likely have ...
A Look Into an HHS OCR Desk Audit
Since 2016, the Office for Civil Rights (OCR) in the Department of Health and Human Services (HHS) has been ...
Preparing For Every Disaster
While recovery from Hurricane Harvey is under way and evacuations begin in Florida as Irma approaches, Total HIPAA ...
Smishing – The Next Cyber Threat
It seems like cyber attackers and scammers have been making headlines more and more lately as they're finding ...
A Year In the Life of HIPAA
Data breaches are on the rise, and your awareness about becoming and staying HIPAA compliant likely are, too. In ...
A History of HIPAA: 8 Things You Should Know
The Health Insurance Portability and Accountability Act (HIPAA) was enacted in 1996 to protect American families ...
A Data Breach Affects Your Wallet – and Your Reputation
When you prepare for HIPAA compliance, you may not immediately think about the possibility of a data breach and the
The Ins and Outs of Risk Management
Risk Assessment and Risk Management A Risk Assessment1 is a first step in protecting your organization, but it ...
My Business Just Experienced a Cyber-Attack!
Health and Human Services, Office for Civil Rights (HHS OCR) released a cybersecurity checklist and infographic in ...
5 Common HIPAA Mistakes
Now more than ever, HIPAA compliance is a must. It's hard to believe, but HIPAA violations can soar to over several
Take control of your compliance.