Do you need to retain PHI after termination of a contract? There are several different answers to this question, based on the type of services you provide and the reasons why you have access to PHI....
read more
Notice of Privacy Practices (NPP) – Most People's Connection to HIPAA
When you mention HIPAA, most people reference the Notice of Privacy Practices (NPP) they received at the hospital, ...
HIPAA Sanction Policies: What Employees and Employers Need to Know
When it comes to HIPAA law, the sanction policy is one of the most important factors employees must be aware of. ...
How to Ensure the Safety of Your Backups
We have witnessed an explosion of technological innovation since HIPAA was enacted in 1996. Most businesses ...
Data Breach: 10 Ways to Prevent This Potential Nightmare
This month, we devoted multiple blog posts to covering major HIPAA violations and their penalties. Today's post ...
HIPAA and Cloud Computing
On October 7, 2016, HHS released a guidance on HIPAA and cloud computing.¹ As the use of cloud computing continues ...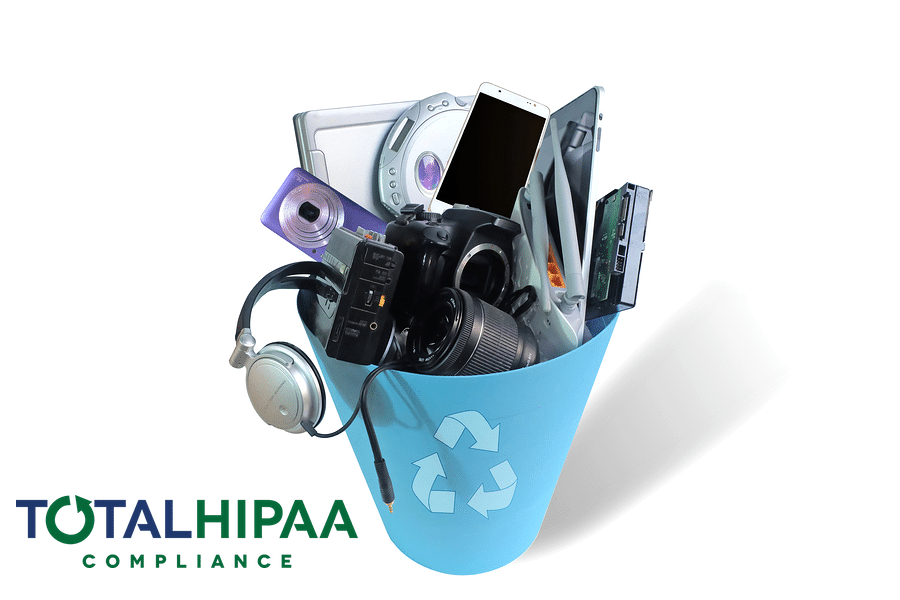 How to Dispose of Electronic Devices if You Are Dealing With Electronic Protected Health Information
People get rid of electronic devices all the time. There's always a newer, stronger, more sophisticated version of ...
Block Hackers with HIPAA Training
HIPAA Rules require that your organization provide training to employees on privacy and security awareness. ...
WARNING: Your Fax Machine Could be Used to Hack You!
American businesses have used fax machines to transmit images via telephone lines since the late 1980s. Now, ...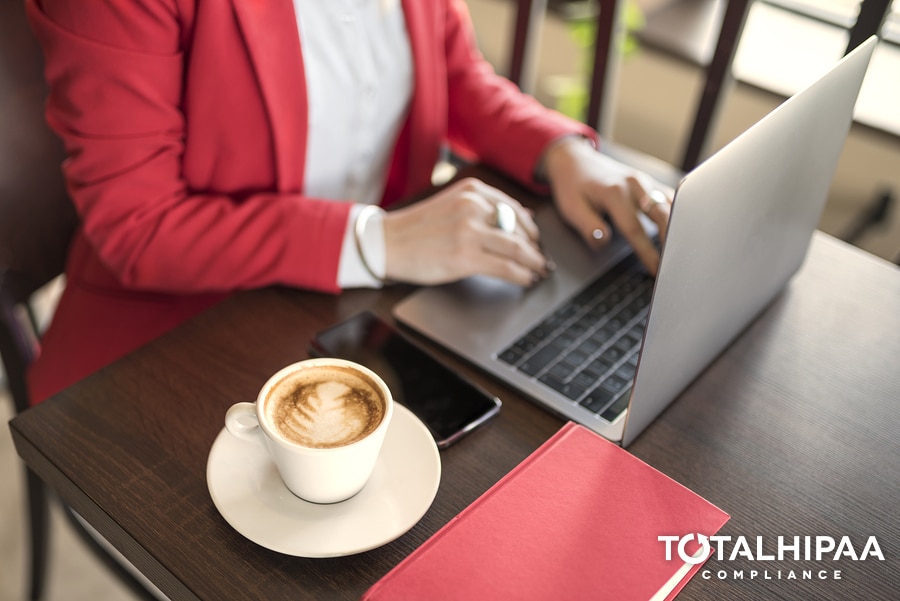 How a VPN Can Help with HIPAA Compliance
Jason Karn, Chief Compliance Officer at Total HIPAA, recently discussed the importance of a VPN for groups that ...
HIPAA Demands Smart Decisions for Smart Phones
If you had to guess how many Americans use a smartphone, what would your answer be? If it seems to you like ...
Cyber Thieves Thrive During Natural Disasters-Test
What better time to exploit the kindness of well-meaning people who want to help victims than during natural ...
Attacks on Email Accounts are on the Rise!
The threat of compromised business email spans across all industries. From healthcare to manufacturing – both ...
A Managed Service Provider Can Assist Your Company To Meet HIPAA Compliance Requirements
Healthcare providers, health insurance agents, employers that provide health benefits, and business associates ...
Aetna Launches Broker Encryption Requirement
This week, we break down Aetna's new broker encryption requirement. Read on to learn all you need to know about ...
Your Unpatched Software Is Making You a Target
Remember hearing about Spectre and Meltdown in late 2017? They were the software flaws that affected almost all ...
2018 HIPAA Breaches So Far…
We're almost halfway through 2018, and the year has already seen numerous HIPAA breaches, some affecting hundreds ...
Data Security in the United States
Like it or not, our national and state governments know a lot about us. Each U.S. state holds a huge amount of ...
Physically Securing Your Work Environment
HIPAA compliance may seem daunting, but, believe it or not, there are easy, cost-effective steps you can take ...
HHS OCR Aims for Breach Victims to get Share of HIPAA Settlements
An Important Television Commercial Announcement: Has your health information been inappropriately released by ...
Take control of your compliance.